LOCAL 12 EDUCATION
Job Steward Class
Job Steward Class The job steward class will be held on January 17th at 9am via zoom. If you would like the zoom link, please send a text to 6143014326. Thanks.

Rigging Safety Class
Rigging Safety The rigging safety class will be held at the Southern Theatre on February 10th The Class will begin at 10am. For directions and to RSVP, Please contact Rebecca Swartz at 6143014326.

Many classes coming up starting in February.
Due to the rescheduling issues with covid-19, we are finally able to prepare for some upcoming classes in February. For starters we have rescheduled our union roadshow on February 4th. We will forward a link via one call now. Scott Hinch our safety director is preparing reopening guidelines for local 12. We will have those within the next week.

FORKLIFT/AERIAL LIFT CERTIFICATION CLASS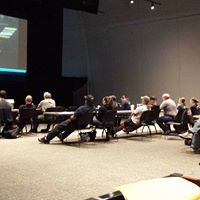 FORKLIFT/AERIAL LIFT CERTIFICATION CLASS WHEN: September 7th, 2019 @ 9:00am WHERE: Greater Columbus Convention Center Please RSVP to Vice President Rebecca Swartz at the Office or by text message to 740-504-2683 if you are interested in becoming a certified Forklift/Aerial lift driver with Local 12.

Page Last Updated: Jan 29, 2021 (12:51:00)