LOCAL 12 EDUCATION
Many classes coming up starting in February.
Due to the rescheduling issues with covid-19, we are finally able to prepare for some upcoming classes in February. For starters we have rescheduled our union roadshow on February 4th. We will forward a link via one call now. Scott Hinch our safety director is preparing reopening guidelines for local 12. We will have those within the next week.

FORKLIFT/AERIAL LIFT CERTIFICATION CLASS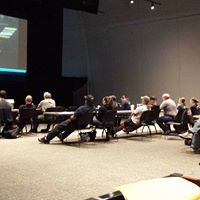 FORKLIFT/AERIAL LIFT CERTIFICATION CLASS WHEN: September 7th, 2019 @ 9:00am WHERE: Greater Columbus Convention Center Please RSVP to Vice President Rebecca Swartz at the Office or by text message to 740-504-2683 if you are interested in becoming a certified Forklift/Aerial lift driver with Local 12.

Page Last Updated: Jan 14, 2021 (06:14:27)