LOCAL 12 EDUCATION
Iatse local 12 will be having part 2 of our rigging class on November 3rd. This class will be held at The Palace theater in Columbus Ohio. First and foremost, anyone who has taken part one of our rigging classes will be able to RSVP first. If we have any seats left, you may check with me and I will add you to the class. Please text me at 740-503-6002. By October 30th. Thank you!
IATSE LOCAL 12 EDUCATIONAL VIDEOS
If you are interested in checking out the Job Steward Class, Spotlight Class, or Theatre Loading Bridge/Rail Class, please visit out Youtube page IATSE Local 12 Under the Education category.

FORKLIFT/AERIAL LIFT CERTIFICATION CLASS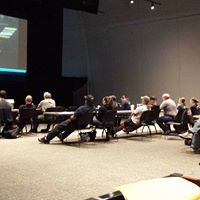 FORKLIFT/AERIAL LIFT CERTIFICATION CLASS  WHEN:       COMING SOON WHERE:    COSI Please RSVP to Vice President Rebecca Swartz at the Office or by text message to 740-503-6002  if you are interested in becoming a certified Forklift/Aerial lift driver with Local 12.

Page Last Updated: Aug 224, 2021 (11:38:48)